COMUNICATI STAMPA DALLA CORSA


Giro d'Italia
Il plauso dell'Assocorridori:
"Si è agito con prontezza e senso di responsabilità"
24 maggio - Le drammatiche condizioni meteorologiche hanno prodotto una significativa modifica del percorso della 17a tappa del Giro d'Italia, Termeno-Plan de Corones.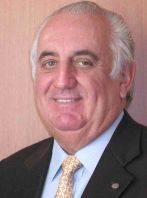 Il presidente dell'ACCPI, Amedeo Colombo, osserva come «l'organizzazione del Giro abbia raccolto con senso di responsabilità l'appello lanciato dai corridori all'inizio della tappa. Gli atleti avevano richiesto, in caso di maltempo, la modifica del percorso e, qualora se ne fosse presentata l'esigenza, l'accorciamento della tappa. Desidero ringraziare RCS Sport, le forze dell'ordine, la giuria e tutti gli addetti per la prontezza e la professionalità dimostrate».
Ufficio stampa ACCPI


Basso Keeps on Truckin'
May 24, 2006 - Basso slides in second to Leonardo Piepoli, solidifying his
overall Giro lead.
Team CSC´s Ivan Basso did it again, finishing second in Wednesday´s weather-shortened 17th stage and padding his lead with just four days left to in the 89th Giro d'Italia.
Basso was totally in control and rode wheel-to-wheel with Italian climber Leonardo Piepoli (Saunier Duval) to drop the rest of the contenders up the rainy and cold final climb Piepoli snuck ahead to win his second stage of this year´s Giro while Basso came through second with the same time, expanding his lead to 5:43.
"I'm not a pure climber but I managed to stay with Piepoli simply because I am feeling great right now," a content Basso said after the stage. "The pace was hard but I was able to stay with the leaders."
With Basso's domination showing now signs of cracking, it's obvious to just about everyone that the race for the overall title is all but over.
"We are now in a very good position and only a crash or illness can stop Ivan from winning. I told Ivan to stay at the front today," said Team CSC manager Bjarne Riis. "Of course, we cannot let our guard down and we cannot celebrate anything until Milan. We saw what happened last year and we won't forget that."
Cold, rain and even snow forced race organizers to eliminate one of the day's two grueling climbs and shorten the final summit climb up the feared Plan de Corones. There were white-out conditions on the upper reaches of Wednesday's mountaintop finish, prompting race organizers to move the finish line by about five kilometers lower on the mountain.
"If we had done Plan de Corones in its entirety it would have been difficult to stay with Piepoli the whole way," Basso admitted. "Even climbing, it was very cold. I think the race organizers made the right decision to shorten the stage."
There was some controversy before the start, with several riders openly complaining to Giro officials that the race should be shortened. Weather conditions forced the organizers' hands, but Riis wasn't happy to see the riders trying to influence the decision.
"We have to trust that the UCI and the race organization will make the safest decision for the interests of the riders," Riis said. "They just have to wait for orders, because otherwise this will open up conflicts with different teams with different interests trying to manipulate the race."
Without the day's earlier climb over the Passo delle Erbe at 96 kilometers eliminated, the peloton rode together over a gradually climbing approach to the final climb to Plan de Corones.
Three riders went away early, but none posed a serious threat to Basso's lead and were eventually reeled in on the final climb. Team CSC rode at the front most of the day, with Jens Voigt and Volodimir Gustov taking pulls at the front.
The cream quickly rose to the top once the peloton turned up the steep Corones climb. Five riders eventually set the winning pace, with Franco Pellizotti (Liquigas), Perez Cuapio (Panaria) and José Enrique Gutiérrez (Phonak) following Basso and Piepoli.
Piepoli attacked with one kilometer to go and only Basso could follow. Gutiérrez came through second at 15 seconds back, forfeiting more terrain to Basso but securing his hold on second place.
"Basso is clearly the strongest rider this year in the Giro," a satisfied
Riis surmised. "Basso is at the level you see at the Tour de France and it´s obvious the others are not. Our team is the strongest here compared to the others."
Basso has been superb in all the decisive stages, either winning or finishing second in each mountain stage or long time trial so far.
A smiling Basso strode atop the podium to slip on the maglia rosa for the 10th day in a row. The team is only feeding off of Basso's confidence.
"When you see Ivan so strong and doing well, it makes you go that much harder," said Team CSC veteran Michael Blaudzun. "That gives us more motivation and the other riders see us strong in the peloton. You can see the others know we are strong and that Ivan is strong."
Thursday's hilly 210-kilometer 18th stage from Sillian to Gemona del Friuli should open the door for riders not in contention to slip away for a shot at a stage victory. Team CSC will just have to ride at the front of the main bunch to keep Basso out of trouble.


Gutierrez extends his lead over the 3rd-place holder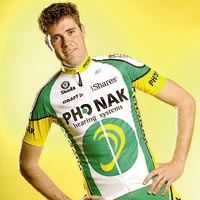 2006-05-24 - With four days to go in the Giro d'Italia Phonak captain José Enriqué Gutierrez has an ever-tighter grip on an overall 2nd place. Nevertheless, the Spaniard, who placed 3rd for the stage, lost 15 seconds to stage winner Leonardo Piepoli (Saunier Duval) and overall leader Ivan Basso (CSC). But because Paolo Savoldelli let his competitor Gilberto Simoni pass, thus surrendering his overall 3rd place to him, Gutierrez now has nearly a 5-minute lead over Simoni.
The 17th stage from Termeno to Plan de Corones was altered considerably due to bad weather conditions – heavy rainfall and some snow flurries. As a result, the Würzjoch (Passo delle Erbe) was deleted from the parcours and the finish line was moved 5 kilometres further down the mountain, which meant that the dreaded gravel road section was also eliminated. In addition, a tactical move on the part of Phonak Cycling paid off. Just before the beginning of the final climb, the team changed their bikes and used a gear ratio of 39/25 (3.34 m per pedal rotation) for the final kilometres.

Stage 17: Termeno/Tramin to Plan De Corones/Kronplatz, 133 km / 83 mi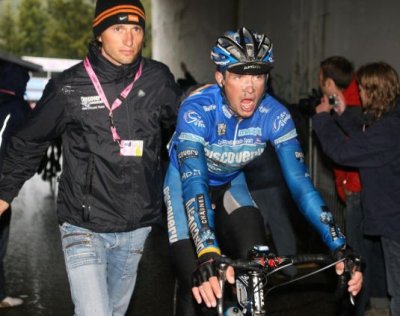 L'arrivo di Savoldelli sul Furcia -©Photo grhamwatson - .the paceline,com
by Chris Brewer
Welcome to sunny and warm Italy - not. Nasty, nasty weather conditions greeted the 163 riders left in the race, with temperatures set at 3C / 37F and snowing atop the final ascent of the Plan de Corones and a very chilly rain throughout the stage prior. Before the race even began things started to heat up as the riders and their directors protested the course in relation to the weather conditions. But the only result of their protests - initially - was that the top portion of the first climb, the Passo delle Erbe, was cancelled due to snow conditions (primarily for the descent).
50 kms into the race and two riders, Poilvet (Credit Agricole) and Cioni (Liquigas), were off the front and bid a hearty "Good luck" from the peloton as they went on their own. While the peloton shivered en masse and was lead by Saunier Duval for Simoni looking to jump into 3rd overall - or better - on the final ascent, the duo had two minutes time gap.
With about half the stage completed word spread throughout the race that the recently paved / extremely steep final 5.5 km final portion had been cancelled. Initially a gravel road section with sections of 24% grade(!), the race organizers had tried to make it rideable by paving it but then recent weather and the conditions today prevented it from curing completely and bikes / vehicles were literally sinking into the road. But there still would be a tough 12 km finale to the line…
With 40 kms left in the day Discovery Channel's top man Paolo Savoldelli had to stop roadside and change a lot of his clothing to try and warm up. Other riders were seen swapping their bikes for ones with normal gearing, many having gone with extreme set ups in anticipation of the last 5.5 kms. Onto the foothills and Saunier Duval continued to drive the pace knowing they only needed 17 seconds to move Simoni past Savoldelli and 1'30" to the two men away.
As the riders approached the final climb everyone was soaking wet and caked with road grime, not a happy face among the entire peloton. One of the ironies of proper clothing was that the rain jackets that had protected them so far could encumber them on the final climb, and so despite the temperatures dropping, many of the riders wanting to do well were handing their gear back into the team cars.
With the duo now nearly reeled in and the climb just starting it was Iliano from Selle-Italia going on the attack first as Saunier Duval and CSC now drove what was left of the lead portion of the peloton, now down to just 30 or so riders. Davis (TMob) then came forward and joined Iliano as the duo that had been on point was finally brought back. Meanwhile in the bunch all the main men were still there save for DiLuca who had dropped off the pace early on the climb - 5 kms to the line.
In a repeat of yesterday's tactics, Piepoli (SD) then came forward to lift the pace and try and force another selection in the main element. DC's Savoldelli was initially off the pace but still had the lead group in sight for a while but then couldn't hold the pace as Panaria's Cuapio again lifted the pace. Now only Gutierrez, Piepoli, Cuapio, and Basso were on the front as Simoni tried to move back up while Savoldelli worked to get back to him - 2 kms left in the stage.
Pelizotti (Liqi) - 6th on GC - then made a strong move and came back to the main men - and then Basso was out of the saddle and attacking hard in the final km! Piepoli was the only man who could go with him and the two riders were now going to fight to the line for the stage win. Piepoli looked the stronger of the two as Basso was clearly giving his all in the miserable conditions. Basso was content to sit on the little man's wheel and Piepoli had the stage win, Basso second - and now the clock watching began.
Gutierrez wasn't too far down coming 15 seconds after the winner and holding onto his 2nd place podium spot, and then Simoni came in 50 seconds after Piepoli - the key was where was Savoldelli? That question was answered 43 seconds later as a DC teammate lead Savoldelli home, his 17 second gap to Simoni now eclipsed, but with two mountaintop finishes still to come. What a tough, tough day in the saddle for sure.

Tappa accorciata: saltato l'arrivo a Plan de Corones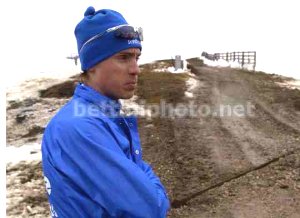 24 maggio ore 23:00 - Non è stata soddisfatta la curiosità dei tanti che attendevano il passaggio del Giro sullo sterrato di Plan de Corones: il maltempo che ha imperversato per tutto il giorno ha costretto gli organizzatori a modificare il percorso della 17ª tappa, eliminando la salita del Passo delle Erbe e fissando l'arrivo anticipato in cima al Furcia.
La vittoria è andata a Piepoli, giunto al traguardo in compagnia di Basso. La giornata ha visto un Cunego determinato stringere i denti in salita: Damiano è salito con proprio passo e nel finale ha trovato un'efficace andatura che gli ha permesso di giungere 7° a 41" dal vincitore.
Una prova grintosa quella di Damiano, che dimostra l'orgoglio di un ciclista di classe: "Nel finale ho recuperato qualche posizione - ha affermato Cunego al termine della gara, aggiungendo poi scherzosamente - magari sullo sterrato avrei potuto tirar fuori le caratteristiche affinate ne i miei trascorsi nella corsa campestre!". Poi ha proseguito più seriamente: "Penso che l'organizzazione abbia fatto bene a non farci salire a Plan de Corones".
Questi gli arrivi dei Lampre-Fondital:
7° Cunego a 41"
25° Vila a 1'50"
29° Tiralongo a 2'13"
37° Szmyd a 2'55"
51° Rossi a 3'47"
88° Stangelj a 5'28"
92° Bruseghin a 5'52"
111° Fornaciari a 11'11"
130° Petrov a 11'11"
La classifica generale per i ciclisti della Lampre-Fondital:
8° Cunego a 13'55"
17° Vila a 18'48"
19° Tiralongo a 20'37"
21 Szmyd a 22'03"
27° Bruseghin a 28'40"
43° Valjavec a 37'57"
61° Petrov a 56'52"
73° Stangelj a 1h12'28"
150° Fornaciari a 2h18'28"

There was no satisfaction for the curiosity of the people thatwas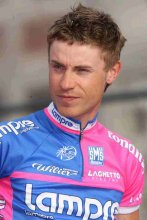 waiting the Giro on the street of Plan de Corones: because of the bad weather conditions, the Giro's organization change the track of the 17th stage, cancelling the Passo delle Erbe climb and fixing the finish line o n the top of Passo Furcia, instead of Plan de Corones.
Pieopoli won, reaching the finish line with Basso. We saw the great determination of Cunego on the climb: Damiano covered the climb with his pace and in the final part found a good speed that permitted him to finish 7th at 41" from the winner.
A performance of hearth, that showed the pride of Damiano: "In the final part I recovered some positions - said Cunego, adding in a funny way - maybe on the street without asphalt I could had show the characteristics improved in cross country race in my youth. Then, said seriously: "I think that the jury had made the right chosen, eliminating the final climb".
Stage standing for Lampre-Fondital:
7° Cunego a 41"
25° Vila a 1'50"
29° Tiralongo a 2'13"
37° Szmyd a 2'55"
51° Rossi a 3'47"
88° Stangelj a 5'28"
92° Bruseghin a 5'52"
111° Fornaciari a 11'11"
130° Petrov a 11'11"
The overall standing for Lampre-Fondital's cyclists:
8° Cunego a 13'55"
17° Vila a 18'48"
19° Tiralongo a 20'37"
21 Szmyd a 22'03"
27° Bruseghin a 28'40"
43° Valjavec a 37'57"
61° Petrov a 56'52"
73° Stangelj a 1h12'28"
150° Fornaciari a 2h18'28"

Vor allem Sven Krauß trotzt Wetter und Berg


Die Rennfahrer aus dem Team Gerolsteiner haben Wetter und Berg getrotzt - allen voran Sven Krauß und Stefan Schumacher. Der Duo fuhr auf der 17. Etappe des 89. Giro d'Italia im Vorderfeld mit und ließ sich auch von Regen, Schneetreiben und dem Anstieg hinauf zum Ziel nicht beeindrucken: Krauß landete auf Platz 35, Schumacher auf dem 42. Rang. Zwar sorgten die Witterungsbedingungen dafür, dass am Mittwoch anstatt der ursprünglich vorgesehenen 133 nur etwa 120 Kilometer nach dem Start in Termeno anstanden, und zudem die geplante Ankunft auf dem verschneiten 2273 Meter hohen Plan de Corones ausfiel. Doch auch der Weg zum improvisierten Ziel am Passo del Furcia, nach dem eigentlich noch fünf Kilometer anstanden, hatte es in sich.

Am besten meisterte die Kletterpartie der Italiener Leonardo Piepoli (Saunier Duval), der als Tagessieger zeitgleich mit Gesamtspitzenreiter Ivan Basso (Italien/CSC) das Ziel erreichte. In einer der ersten Verfolgergruppen kam dann Sven Krauß an. Kurz darauf passierte Stefan Schumacher den Zielstrich. Ihre Gerolsteiner-Teamkollegen ließen sich ebenfalls nicht unter kriegen, so dass Christian Wegmann nicht ohne Stolz meinte: "Alle sind locker durchgekommen". Manch einer der Rennfahrer aus der Eifel-Equipe war danach sogar zu Scherzen aufgelegt - etwa Robert "Frösi" Förster. "Frösi sagte, er war schon ein bisschen traurig. Er wäre gerne bis ganz nach oben gefahren. Er wollte sich den Kronenplatz doch mal anschauen", sagte der Sportliche Leiter weiter.

Nach einem Wetter bedingten Protest der Fahrer wurde zunächst die Fahrt über das Würzjoch (1987 m hoch) gestrichen. Durch den Schneefall mussten die Organisatoren der ersten dreiwöchigen Rundfahrt der ProTour-Saison dann auch auf Fahrt über eine notdürftig asphaltierte Piste hinauf auf den Plan de Corones verzichten.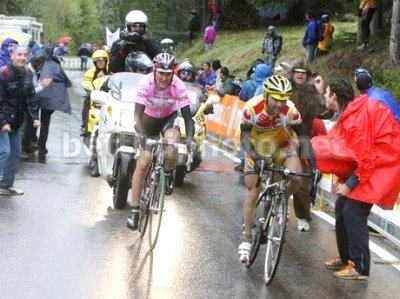 Leonardo
Piepoli
attacca Ivan
Basso
in vista del
passo Furcia
-©
Bettini Photo